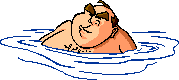 KVBA-TV8/TV17
Baja Blowout

"Where the Land Ends and the Fun Begins"
Featuring the beautiful

You're Invited
As a friend of KVBA-TV8/TV17, we cordially invite you to participate in our 2001 sales incentive program to Cabo San Lucas located on the most southern tip of the Baja of California.
Discover the splendor and beauty of the Baja Peninsula, the world's largest peninsula. Its main attraction is an impressive desert landscape, bathed by the water of two seas. Los Cabos encompasses two main towns, San Jose del Cabo (where the Fiesta Americana is located) and Cabo San Lucas, as well as an 18 mile corridor between them.
Enjoy a three night program at the spectacular Fiesta Americana Cabo del Sol located on the Sea of Cortez.
The Fiesta Americana Los Cabos makes holiday fantasies come alive. Every room offers a private terrace offering breathtaking views of the azure blue waters of the Pacific Ocean. Enjoy the two swimming pools located on the 33 acres of superb oceanfront property.
We have planned a welcome cocktail party the first evening and a farewell reception the last night at the Resort. In addition, breakfast is included two mornings.
Trip Features
| | |
| --- | --- |
| | Round trip group air from Denver to San Jose del Cabo on America West. |
| | Round trip transfers from the airport via air-conditioned motorcoach to the Fiesta Americana Los Cabos. |
| | Three nights deluxe accommodations with ocean view rooms at the exclusive Fiesta Americana. |
| | KVBA-TV8/TV17 Welcome Cocktail party with hot and cold hors d'oeuvres. |
| | Breakfast two mornings at the resort. |
| | KVBA-TV8/TV17 Farewell Cocktail Reception on the last night. |
| | Professional IMI Escort/Tour Manager to attend to your every need. |
| | All taxes, gratuities, maid fees and porterage. |
| | Mexico Departure Taxes. |

Congratulations to these clients who have already qualified:
Chapel Square

Vail Mountain Lodge

Vail Valley Tourism & CVB

Alpine Laser Clinic

Beaver Creek Resort Company

Mike Shaw Saab

Baggage Cheque

Vail Fine Art

Fly Fishing Outfitters

Vail Ski Tech
Cabo San Lucas
A major earthquake shook Mexico over 15 million years ago and left a 1,000 mile long strip of deserted land located just south of California. With the Pacific Ocean on one side and the Sea of Cortez on the other, this peninsula is a stunning piece of work. Tropical deserts with mountains reaching 6,000 feet and whose deserts bloom with hundreds of varieties of cacti are a beautiful sight for all.
Today, this peninsula called Baja California, lures sports enthusiasts of all kinds. Los Cabos boasts championship golf courses designed by the Robert Trent Jones team, the Dye designing team and Jack Nicklaus. These courses provide an interesting terrain of lush fairways, desert cacti and sagebrush with the shimmering sea in the background. You can also try the fascinating experience of sport fishing for marlin or the simple joy of admiring the landscape and its wonderful animals and plants.
Los Cabos encompasses two main towns. Cabo San Lucas and San Jose del Cabo, sometimes called Lands End. San Jose del Cabo is the most traditional Mexican Town in the area. At the very tip of the Baja is the famous Arco, a gigantic arch of ancient rock, a must see for everyone.
Discover the large beaches, many of them almost uninhabited; your only company may be your own shadow. Los Cabos is a magical destination with a natural beauty that captivates everyone who visits.

Trip Itinerary
Thursday, September 20, 2001: Depart this morning from Denver for Cabo San Lucas, Mexico via America West Airlines. Tonight enjoy the KVBA-TV8/TV17 Welcome Cocktail Reception, with hot and cold hors d'oeuvres, and meet all your fellow travelers and the KVBA-TV8/TV17 sales staff. Enjoy dinner at your leisure at one of the fine restaurants located in the Fiesta Americana.
Friday, September 21, 2001: Start the day with a full buffet breakfast, balance of the day at your leisure. Take your choice of optional activities including golf, sightseeing, deep sea fishing, snorkeling or shopping. Book your golf tee times and other recreational activities early for best availability.
Saturday, September 22, 2001: After enjoying a leisurely breakfast head out on your own to explore the sand dunes on an ATV (All Terrain Vehicle) or a Land's End Tour. Tonight join KVBA-TV8/TV17 for a Farewell Cocktail Reception.
Sunday, September 23, 2001: Enjoy breakfast on your own poolside to catch those last rays of sun before departing for our flights home this afternoon.
Join us in Cabo
All of us at KVBA-TV8/TV17 hope to see you in September, 2001 for our Baja Blowout of three fabulous nights at the Fiesta Americana Cabo Del Sol. This vacation will give you time to rest and relax before the busy winter season. Until then we wish you good luck and great sales.
For more information on qualifying, please contact your Account Representative at
970-479-0800. Until then we wish you good luck.




The "KVBA-TV8/TV17 Baja Blowout" is offered exclusively by KVBA-TV8/TV17 broadcasting for the sole use of its participants in conjunction with this incentive program. Trips are not transferable without the expressed written consent of KVBA-TV8/TV17. No replacements or substitutes for the inclusions are implied or offered.

Names of passengers and travel information must be submitted by July 20, 2001. Changes submitted after this date may be subject to additional fees at the responsibility of the traveler.

This incentive tour is conducted by Incentive Management Inc., and Happiness Plaza Travel (IMI/HPT). All tickets and coupons covering transportation, accommodations, or other services are issued by them only as an agent for such other companies furnishing such services. IMI/HPT, KVBA-TV8/TV17 shall not be held liable for loss of, damage or injury to property, or injury to person, caused by reason of any defect by any transportation company, hotel/cruise agent or any party providing such services. The airlines concerned are not to be held responsible for any act, omission or event during time that passengers are not on board their planes or conveyances. The passage contract (documents) in use by the suppliers concerned when issued, shall constitute the sole contract between such supplier and purchasers of the tour and/or passengers, and/or any ARC or IATA carrier.

IMI/HPT and KVBA-TV8/TV17 reserve the right to reschedule or alter this trip due to unforeseen acts of god, war, strikes, fuel rationing or other conditions beyond its control.
Weather Forecast
Call for free Cabo Travel Guide 1-800-VISIT-CABO