Presents

2003 HAWAIIAN ODYSSEY

Featuring the

Westin Maui Resort

Located on beautiful

Kaanappali Beach, Maui, Hawaii


February 23 – March 1, 2003

Your Invitation
Clear Channel Radio cordially invites you to participate in our 2002 sales incentive program. You will discover the splendor of Hawaii while vacationing at the beautiful Westin Maui Resort. Our Hawaiian Odyssey will begin February 23, 2003 returning March 2, 2003. Conta
ct your Clear Channel Radio Sales Representative for qualification details.

Trip Features
Round trip group air from Wichita to Maui, Hawaii.
Flight coupons for complimentary drinks or headsets.
Flower Lei Greeting upon arrival.
Round-trip group transfers from the airport to the Westin Maui via air-conditioned, luxury motor coach with VIP check-in.
Round-trip luggage handling with porter service at airport and hotel.
Six nights luxury ocean view accommodations at the Westin Maui Resort.
Exclusive Clear Channel Welcome Cocktail Reception with hors d'oeuvres.
Deluxe American breakfast buffet the first morning with orientation talk.
Exclusive Clear Channel Farewell Cocktails and Dinner.
All hotel taxes, porterage, service fee and maid gratuities.
Professional tour escort to attend to your every travel need.

Westin Resort
We have chosen one of the finest resort hotels the Islands have to offer. The Westin Maui is a world class resort that reveals all of the natural beauty of an ancient exotic paradise...illuminating all of the imaginative wonders the mind can create. Lushly landscaped tropical gardens dazzle your eyes with exotic plants and ponds of colorful fish.
The Westin Maui is a 45 minute scenic drive from the Kahului International Airport and minutes from the historic town of Lahaina. Seven great restaurants and lounges make each meal a culinary event. Nights simmer with live entertainment, moonlight sparkles on Pacific waves and most importantly, there's the Westin tradition of service.
While on Maui you will enjoy superb shopping, dining and entertainment as well as championship golf, tennis and other exciting activities. There's great shopping at the hotel and in nearby Lahaina. Whalers Village is right next door to the Westin with many island shops and restaurants and only
steps away from your room. The Westin Maui will be the experience of a lifetime.

Travel With Us to Maui
M
aui is divided in half by a broad, fertile plain formed by ancient lava flows. One side is dominated by Haleakala, the volcano that is called the "House of the Sun" but whose crater looks like the face of the moon; the other side, older, is Mauna Kahalawai, carved by time, wind and rain into the seductive West Maui Mountains, crowned with rainbows and adorned with ribbons of waterfalls, surrounded by sequined sands that come in gold, black, red, green, and the purest white.
The whole sunny coast encompassing Kaanapali, Kahana, Napili and Kapalua is a vacationers play-ground. It is a paradise for swimmers, sailors, windsurfers, divers and snorkelers. There are also championship golf courses, fine restaurants and exciting nightclubs. A wide var
iety of activities to suit everyone's taste is sure to please.
The pulse of Maui quickens at Lahaina, the lusty, bawdy whaling capital of the Yankee Pacific fleet. Old wooden buildings along Front Street and hanging over the water were once grog shops and ships' chandlers. Fixed up a bit, they are now part of a National Historic Preservation District and serve as art galleries, boutiques and fine seafood restaurants, and only 10 minutes from the Westin Maui.
Finding a New England town among the palms is one surprise on an island that offers many surprises. Take Makawao, the rugged cowboy town on the slopes of Haleakalo Volcano. Once known as "macho-wow," it is lately festooned in galleries and boutiques. Delicate
orchids, carnations and the magnificent floral monsters, the protea can be found here by the acres.
Higher by a mile than anything on the island is Haleakala National Park, where cinder cones rise a thousand feet from the crater floor and strange, beautiful flowers that grow no place else on the planet bloom.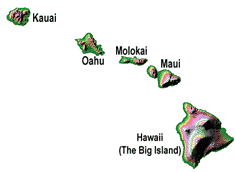 Restaurants of Maui
Weather on Maui
Maui Road Map
Maui Golf
The Hawaiian Language
Shopping in Maui
Kaahumanu Center. The largest shopping complex on Maui boasts a fine array of fabulous shops and restaurants. This is where the locals go!
Lahaina Cannery Mall. Located between Lahaina and Kaanapali, Lahaina Cannery is Maui's only fully-enclosed, air-conditioned mall. There are over 50 shops and restaurants, ample free parking and free daily shuttle service to and from several locations.
Whalers Village. Over 60 shops and restaurants on Ka'anapali Beach. European fashions, fine dining, and the Whale Museum, where you can learn about the history of whales and whaling.

Traveler Responsibility: Each passenger must travel with a government agency issued photo identification with a ticket issued to the same name. Acceptable identification is a valid drivers license, military identification or passport.
Responsibility: The" Clear Channel Communications "2003 Hawaiian Odyssey" is offered exclusively by Clear Channel Communications for the sole use of its participants in conjunction with this incentive program. Trips are not transferable without the expressed written consent of Clear Channel Communications. No replacements or substitutes for the inclusions are implied or offered.
Names of passengers and travel information must be submitted by January 3, 2003. Changes submitted after this date may be subject to additional fees at the responsibility of the traveler.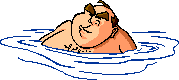 This incentive tour is conducted by Incentive Management Inc., and Happiness Plaza Travel (IMI/HPT). All tickets and coupons covering transportations, accommodations, or other services are issued by them only as an agent for such other companies furnishing such services. IMI/HPT and Clear Channel Communications shall not be held liable for loss of, damage or injury to property, or injury to person, caused by reason of any defect by any transportation company, hotel agent or any party providing such services. The airlines concerned are not to be held responsible for any act, omission or event during time that passengers are not on board their planes or conveyances. The passage contract (documents) in use by the suppliers concerned when issued, shall constitute the sole contract between such supplier and purchasers of the tour and/or passengers, and/or any ARC or IATA carrier. IMI/HPT and Clear Channel Communications reserve the right to alter or reschedule this trip due to unforeseen acts of god, war, strikes, fuel rationing or other conditions beyond its control.
Clear Channel Communications
2402 E. 37th St. N.
Wichita, KS 67219
Phone 316-832-9600